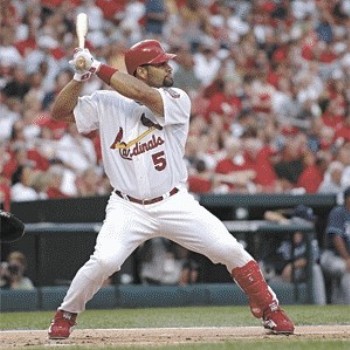 The St. Louis Cardinals fan base has just had their hearts ripped out and that's putting it mildly in my opinion. Losing Albert Pujols to the L.A. Angels in free agency is a real kick in the you know what to their loyal and rabid fans.
Since the Cardinals dramatic late season run to a World Series Championship ended less than two months ago the fan base has been slapped with a double whammy of setbacks.
The first one was the retirement of longtime manager Tony LaRussa and now the departure of Pujols, wow! It's going to be interesting to see how the Cardinals front office responds to this latest devastating development.